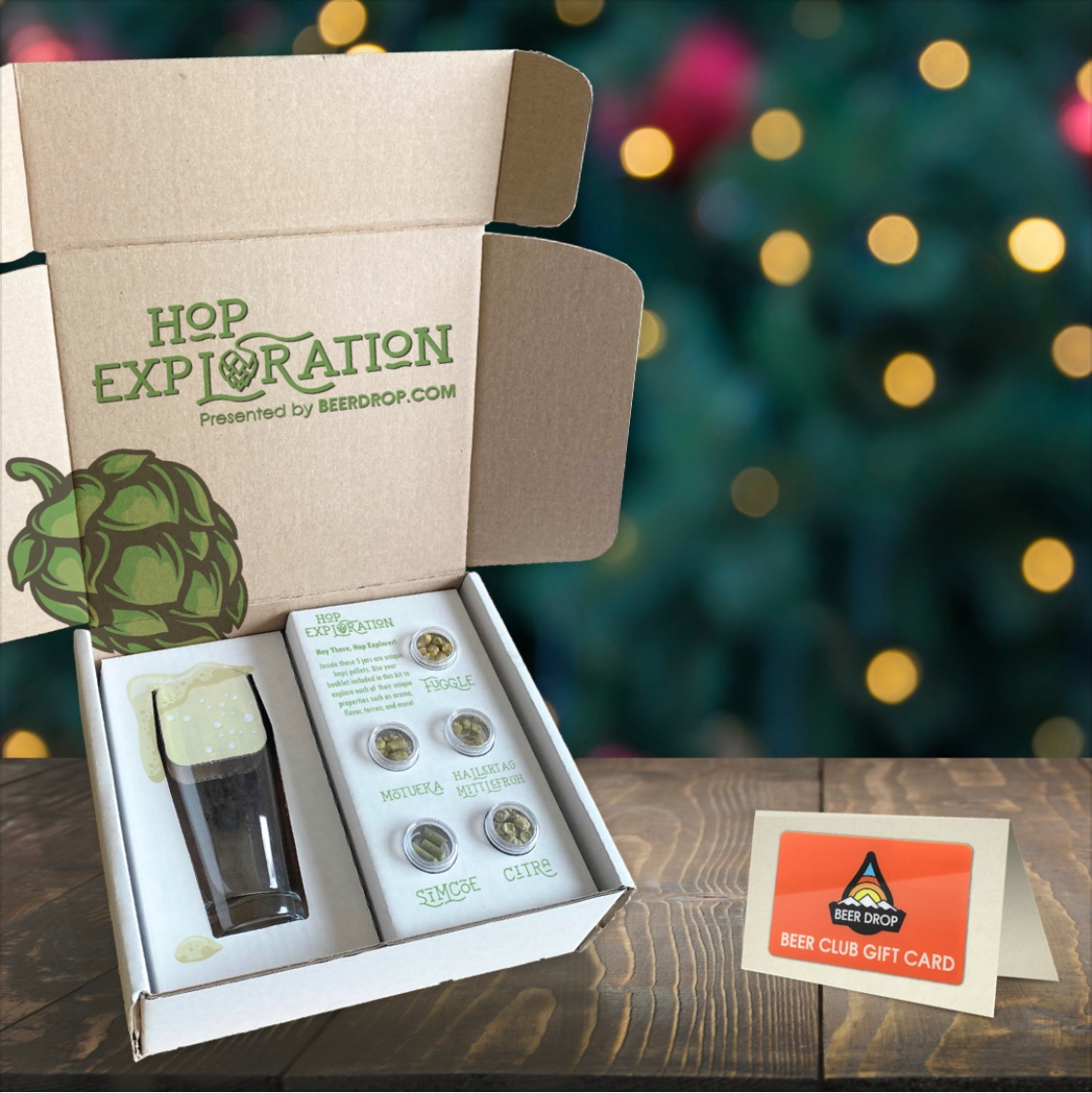 Special Offer
Get the Hop Exploration Kit
FREE
This interactive hop experience includes:
5 different unique hop varietals
Hop Exploration Guide with step-by-step instructions
Limited edition Willie Beecher pint glass
FREE with 3 Month Gift Card
What's in the box?
Hop Samples
We partnered with our friends at Yakima Valley Hop Farms in Oregon to source 5 different, fresh hop samples for you to experience.
Exploration Booklet
We created a booklet that will teach you all about hops, as well as provide guidance and instructions for you to follow .
Custom Glassware
Get a custom pint glass that includes hop tasting notes for your reference every time you crack open a new hoppy brew!
The Hop Exploration Kit has received 100% 5-Star Reviews
Perfect gift for the man who has everything. I got this as a birthday gift for my husband. He was super happy and very excited to order his beer drop. The kit came with a booklet that clearly explains the hops step by step. Definitely recommend.
Chantal L.
January 2022
Loved being able to identify what each hop smells like, to be able to identify them in my favorite micro brews
Amanda W.
Beer Drop Customer
My husband was super happy to receive that along with the 3month gift card subscription - thank you
Steve & Angie K.
Beer Drop Customers
I learned so much about hops with the Hop Exploration Box - it was amazing. This learning has created a deeper appreciation and enjoyment of beer. Really excellent!
Stewart N.
Beer Drop Customer
This looks pretty cool to narrow in your senses on how hops are such an important part of any brew. It was a free gift when we purchased a gift card!
Joe C.
Beer Drop Customer
Amazing! This hop exploring box was great. My husband really enjoyed learning so much about so many different types of hops from different areas. Great find!
Jennifer K.
Beer Drop Customer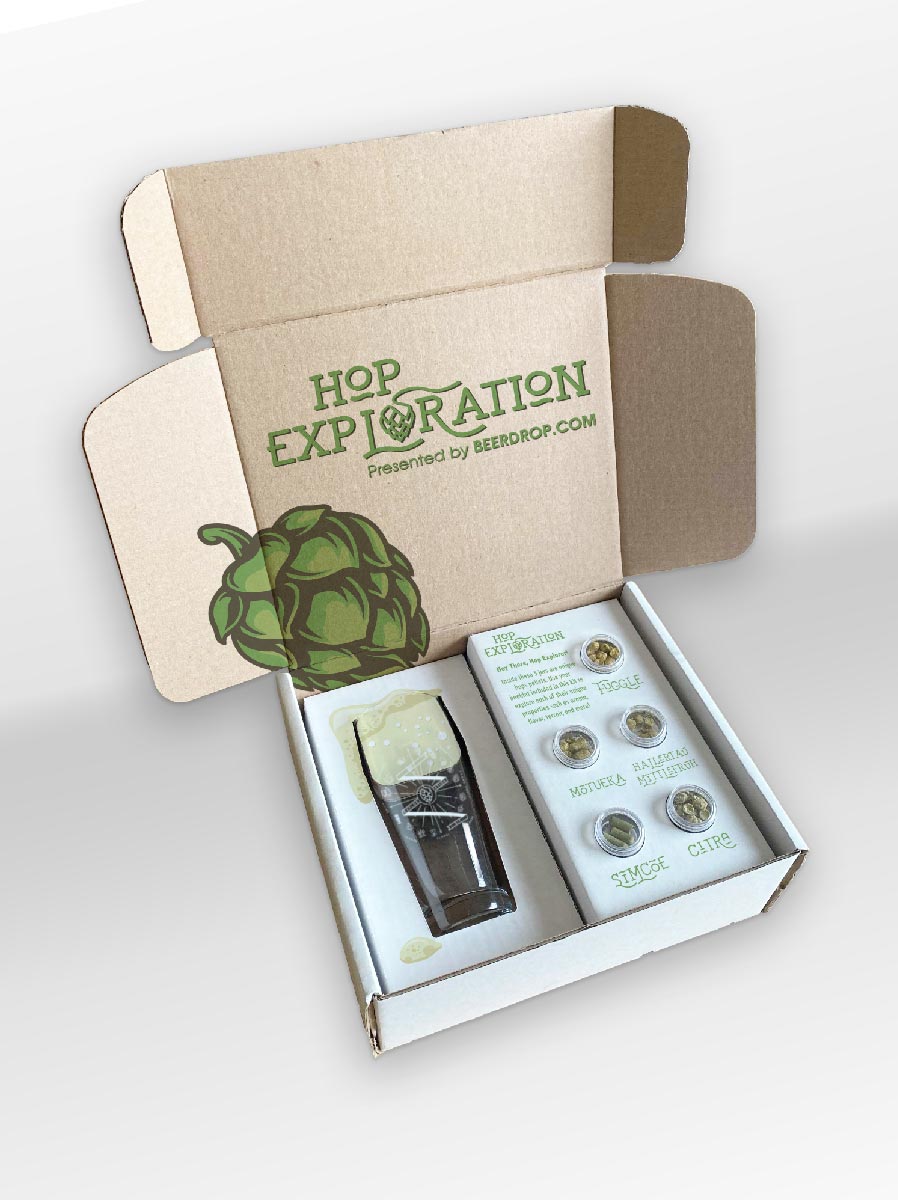 Hop Exploration Kit
We designed the Hop Exploration Box to help everyone do what we love to do: Talk about beer and its components. Learn about how and why hops are used in your favorite beers, and then test out five of our favorite hops yourself. Rub the hops in your hand to take in the aromas, then write down your thoughts on the hop exploration note cards provided. Turn the page in the booklet to see each hop's flavor profile and try to pick out the flavors you missed.
I purchased as a gift for my father for Christmas. It was great to have the hops tester and glass as an instant tangible gift. The gift card is great because he is waiting till the spring to sign up and enjoy his beer subscription when his bbq season begins. It's also wonderful to be able to have him pick his own beers out each month. It was an imRead more about review stating A non beer drinker can give a great gift to a beer lover that's impressivepressive gift presentation and was greatly appreciated by my Dad.